Mestre is the most populated area of the municipality of Venice as it is located on the mainland, unlike the city centre. The fact that it is not on the water makes it much easier to get there by car from the rest of Italy or by plane to Venice Airport - Marco Polo, located less than 20 minutes away.
Also, if you think about it, Mestre is a must for all those who want to be captivated by the charm of Venice, as you have to cross the area to get there. As if this were not enough, from Mestre there are many trains and buses to Venice. So basically, all that's missing is a blimp and a spaceship to get you to the historic centre of Venice: what we mean is you really can't complain about a lack of connections, as there are loads!
But before we explain how to park in Mestre so that you can get to the centre of Venice, we think it's best to first tell you a little about what you can do in this small town.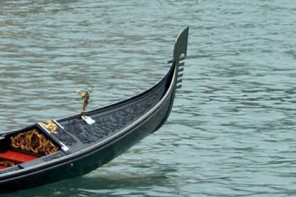 What to do and visit in Mestre
As well as being an essential connection point with the city of Venice, Mestre itself is a city worth visiting, starting with its main square, Piazza Ferretto, where you can find the San Lorenzo church (built in the 17th century), the Da Re Palace and the St Mark's Clocktower, the only one left of Mestre Castle today.
If you have already decided to spend a day at the centre of Mestre to discover all it has to offer, we advise you to go by foot, as the centre has four Limited Traffic Zones (ZTL) where you have to pay to get around by car. In these areas there are surveillance cameras active 24 hours a day to control the traffic in the centre.
As it is not an overly large city, you can choose any of our car parks in Mestre to leave your vehicle in good hands before visiting the centre. And if you've already seen the centre and want to try something different, you can park near the Venice Mestre train station and take one of the trains to Treviso, Jesolo or Padua.
But of course, not everything will be about Mestre. Let's go back to the topic we were discussing originally: organizing a trip to Venice! You probably already know that driving in Venice is impossible (unless you feel the urgent need to attempt driving on the water canals), so a great idea is to book your hotel in Mestre. But if you don't want to give up the charm of Venice, you can always stay there having reserved your parking space in Mestre beforehand. Remember that you can always move from Venice to Mestre (and vice versa) by public transport. Here are some options ;)
Going to Venice by train
The train is the most convenient way of getting to the centre of Venice. Parking near Venice Mestre Station and taking one of the many trains that cross the Ponte della Libertà bridge in ten minutes to Venice Santa Lucia Station will be enough to get you off to a good start. Santa Lucia Station is right in front of the famous Grand Canal of Venice.
The train ticket costs just over 1€!
Going to Venice by bus
There are also several bus lines around Venice Mestre Station, which take you right to the heart of Venice in just over 20 minutes. Take a look at the lines 2, 4, 4L and 6 – they'll get you to Piazzale Roma square itself. By the way, this is the only area of central Venice where you can drive your car.
At this point in the city, you have nothing left to do but glide along the canals of Venice by boat, water taxi or gondola. Yes, we know it may be a little more expensive, but you won't be able to resist admiring the buildings and monuments as you sail through one of the most magical cities in the world.
Going to Venice by ferry
Do you like sailing? If so, instead of taking a train or bus to get to the centre of Venice, you can do it in style and catch a ferry!
In fact, we've already thought about everything: as well as car parks in the centre of Mestre and near the station, we also have a good offer to park in the Terminal Fusina, from where you can take a ferry to the centre of Venice in just 25 minutes. Yes, it is a little slower than the train or the bus, but do you know what views and pictures you will be able to take on the way? It's definitely worth it ;)
Want to go to Venice by car?
Has nothing we've told you convinced you to leave your car in a car park near Venice Mestre Station? Don't worry, we've got a trick up our sleeve: you can cross the Ponte della Libertà bridge in your car and leave your car in one of our car parks in Piazzale Roma, just steps from the Port, Terminal Crociere and all the main points of interest in Venice.
And, well, that's it! Now all you have to do is go out and discover everything that Venice and Mestre have to offer. Get a guide, choose your hotel, pack your bag and…don't forget to book your parking space online at Mestre with Parclick!